Our employee owners have been supporting a remediation project in the Philippines. Diesel fuel leaked from a storage tank and seeped into the groundwater and soil. Emergency measures were taken but clean-up was delayed due to COVID restrictions. After some of the more strict COVID restrictions were lifted, CSS scientists joined the environmental due diligence crew to continue the assessment and start the remediation process. Our experienced team provided consulting services, and assisted with groundwater and soil sample collection and testing. Currently, our team is assisting with bringing this project to the finish line, which will be a major accomplishment given the delays and challenges, including cultural differences, heightened security, the remote location, and continued COVID restrictions.
The tank farm where the leak occurred in the Philippines.
Groundwater sample with visible diesel fuel collected near the tank farm.
Soil sample collected near the tank farm where the diesel leak occurred.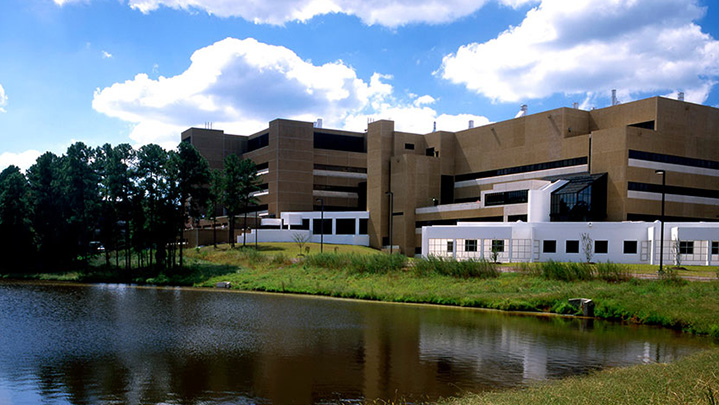 Success Stories
Safety, Health, & Environmental
Since 1985 we've supported the National Institute of Environmental Health Sciences and have provided more than 1,600 quality assurance audit reports that the client has used to assess the quality of toxicology studies they sponsor. Over the last year our employee owners reviewed several studies involving per- and polyfluorinated substances (PFAS) compounds, or "forever chemicals",…
Community Spotlight
Environmental Resource Assessment & Management
Congratulations to our staff on the highly anticipated new release of Coastal County Snapshots! Our staff are part of a larger team that includes the prime contractor, Lynker, Inc, and federal staff from the National Oceanic and Atmospheric Administration's Office for Coastal Management who worked for over a year to complete this major task. Coastal…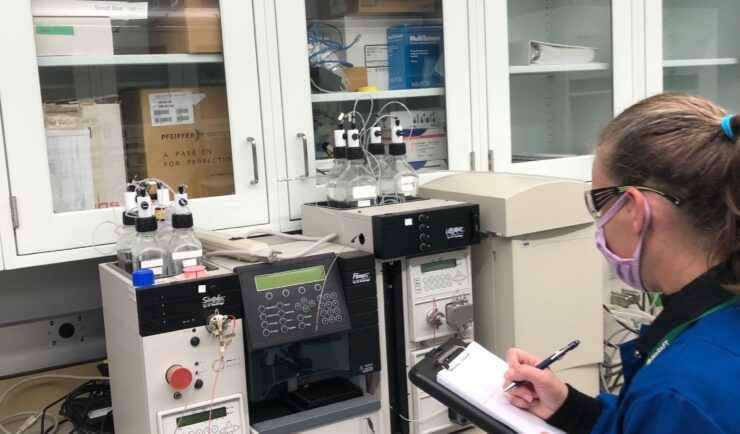 In the past two years we've expanded our safety portfolio to supporting colleges and universities, ensuring their laboratories meet industrial hygiene and safety standards. Our staff member leading the effort is a Certified Industrial Hygienist (CIH) and Certified Safety Professional (CSP), and member of the Remote Industrial Hygiene and Safety Support Team. Our short-term projects…